Caroline Hajdukiewicz, head of SEA chez iProspect, nous livre ses recommandations dans ce contexte à la fois inédit et très émouvant afin de trouver la meilleur stratégie pour vos marques.
Il n'est pas exagéré de dire que la capacité des marques et de leurs agences à mettre en place une nouvelle stratégie et à s'adapter a été mise à rude épreuve cette année. Et ce n'est pas tout à fait fini, bien au contraire. C'est pourquoi Caroline Hajdukiewicz, head of SEA chez iProspect, partage avec nous des recommandations précieuses pour les marques pour les semaines à venir, de façon à leur permettre de bien préparer la rentrée toute en capitalisant sur les expériences de ces derniers mois. Quelques conseils précieux sur la mise en place d'une stratégie efficace pour vos marques.
La réactivité à l'instant T : nouveau maître-mot
Le déclenchement de la crise sanitaire et les chapitres qui s'en sont suivis ont fait voler en éclats la planification des campagnes tout en intensifiant le besoin pour les marques d'un accompagnement personnalisé de la part de leurs prestataires SEA. « Pendant la crise, il a fallu réagir vite et maintenir une capacité à ajuster au jour le jour les mots clés, les messages et les budgets », relate Caroline Hajdukiewicz.
Cela reste vrai pendant l'été. « Nous arrivons en août et il faut malgré tout préparer la rentrée. Les gens souhaitent un retour à la normale en septembre mais l'actualité est encore pleine d'incertitudes. C'est pourquoi nous recommandons aux marques de travailler sur la base de différentes hypothèses, afin de se tenir prêtes et de choisir, le moment venu, l'option la plus adaptée au contexte. » En fonction des mouvements de la concurrence et du volume de recherches, différentes situations pourront se présenter.
Les spécificités de chaque entreprise exacerbées
Même si des tendances lourdes peuvent être dégagées pour chaque secteur d'activité, le contexte actuel exacerbe les différences entre chaque entreprise. « Depuis le déclenchement de la crise sanitaire, nous ne sommes plus dans une logique de pilotage de campagnes uniquement mais dans un rôle de conseil et de recommandation pour chaque client », déclare Caroline Hajdukiewicz. Dans le secteur banque et finances, par exemple, le dynamisme observé dans les requêtes des moteurs de recherche à la sortie du confinement n'a pas été exploré par tous, certaines entreprises ayant du mal à mobiliser suffisamment de ressources humaines en ces temps de crise.
À l'inverse, dans des secteurs fortement touchés comme le tourisme, certains annonceurs ont pu saisir de superbes occasions pour prendre la parole sur le search. « Dans des secteurs plus touchés, la baisse de la pression concurrentielle a été telle qu'il a été possible de se positionner sur des mots-clés génériques habituellement inaccessibles car hors de prix », explique la spécialiste du SEA. Il va de soi que les campagnes dans ce cas cherchent surtout à valoriser un message de fond répondant à des objectifs de visibilité et de notoriété. Les logiques de performance demeurent peu réalistes dans les secteurs les plus impactés par le coronavirus.
Revenir, c'est sûr, même si en douceur : la mémoire des algorithmes
Le service SEA chez iProspect s'occupe d'une centaine d'entreprises de toutes tailles et de tous secteurs : à peu près tous ont réactivé leurs campagnes depuis les mois de mai et de juin, même si à un rythme modéré. La raison est qu'en SEA, mieux vaut rester présent même si timidement plutôt que tout couper. « Nous avons recommandé à nos clients de reprendre doucement et d'accélérer au fur et à mesure afin de retrouver un historique de comptes », explique Caroline Hajdukiewicz.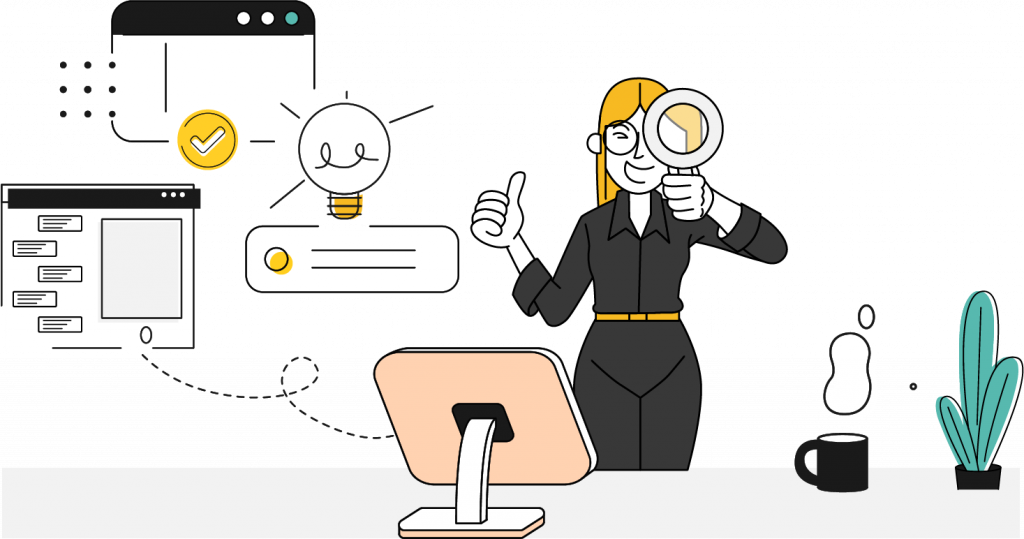 En search, en effet, le fait de couper totalement les campagnes peut être très néfaste pour la marque. Au bout de quelques semaines d'arrêt, l'absence de data a un impact sur la mémoire des algorithmes. « Dans ce cas, quand vous réactivez vos campagnes, c'est comme si vous repartiez de zéro. Les paramètres n'étant plus du tout les mêmes, il faut alors se réapproprier un nouvel historique. » Revenir doucement, même si avec de petits budgets, permet de ne pas trop perturber la reprise des performances.
Ne surtout pas rester muet, même face aux incertitudes
C'était vrai pendant le confinement, ça l'est encore plus désormais : même si son secteur d'activité subit de plein fouet la crise économique générée par le coronavirus, la marque doit assurer un minimum de présence sur le web. « Faire du SEA, c'est répondre à une demande, à un besoin. C'est illusoire de penser que le SEO pourra compenser cette absence. Si vous coupez le SEA, la majorité du trafic perdu ne sera pas récupérée par vos initiatives de référencement naturel. Sans compter le risque de tout perdre pour la concurrence. »
Optimiser au mieux le contenu de ses pages
L'adaptation du contenu des pages d'atterrissage au lien proposé mais également au contexte doit être une priorité. Il faut pour cela rester attentif aux besoins exprimés par les internautes pour adapter le message et l'expérience utilisateur en fonction. « Avec le virus, les gens étaient en recherche d'information et avaient besoin d'être rassurés. Il fallait par conséquent adapter ses pages pour leur apporter l'information nécessaire et se contenter d'un taux de clics en hausse, les conversions n'étant pas forcément au rendez-vous », explique Caroline Hajdukiewicz.
Stratégie pour vos marques : attention à la volatilité des mots-clés
Même si la plupart des budgets sont de retour sur le search, ils ne le sont pas de manière intégrale, loin de là. Cela continue d'engendrer des baisses de pression sur de nombreux mots-clés génériques, et autant d'opportunités à saisir pour ceux qui peuvent s'y positionner. « Dans le secteur des télécoms, par exemple, l'absence de certains concurrents nous a permis de cartonner », déclare Caroline Hajdukiewicz.
Mais il y a une condition pour bénéficier de ces opportunités : être capable de réagir vite tout en étant guidé par une veille concurrentielle permanente. « La difficulté en SEA est que, les campagnes pouvant être réactivées à tout moment, le nombre d'annonceurs positionnés sur un mot-clé peut être multiplié par deux ou par trois du jour au lendemain. Cela impose un suivi rigoureux des recherches de mots-clés et une veille très régulière, car si les concurrents reviennent de manière marquée, il ne sera plus possible de se positionner avec la même stratégie. »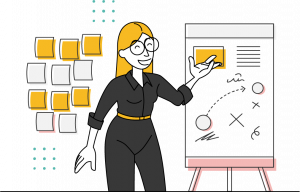 Profiter pour tester de nouveaux formats pour votre stratégie.
Transformer la crise sanitaire en opportunité signifie aussi tester d'autres manière de communiquer sur le search. Non seulement des objectifs de branding ont tendance à prendre le pas sur les habituels objectifs de performance, du moins pour certains secteurs, comme de nouveaux formats peuvent être testés. « On peut valoriser des formats plus visuels », recommande la responsable de SEA chez iProspect.
S'intéresser à son audience captive, car les questionnements sont en hausse.
L'épidémie de coronavirus a favorisé la tendance au questionnement, toujours présente, et à la recherche d'informations utiles. L'annonceur doit être en mesure d'y répondre, à tout moment, car l'internaute est encore plus susceptible de vouloir aller voir la concurrence. En cette période estivale encore riche d'incertitudes, il est par conséquent hautement recommandé de bien s'occuper de ces audiences captives. C'est la meilleure manière de garder voire de recréer du lien avec ses clients.
L'annonceur peut très aisément distinguer les différentes audiences de son site et identifier celles qui reviennent ou qui ont déjà converti à d'autres occasions. « L'annonceur peut par exemple renforcer ses enchères auprès de ces personnes-là et également personnaliser les annonces en leur proposant des offres intéressantes ; après tout ce sont ces audiences qui ont les plus fortes probabilités de convertir », explique Caroline Hajdukiewicz.
Rester solide, car la rentrée promet d'être sur les chapeaux de roue pour la stratégie de vos marques.
La spécialiste SEA de chez iProspect prévient : « Les annonceurs sont dans le starting-block, ils voudront rattraper le retard cumulé dans l'année. Nous sommes organisés pour avoir un maximum de ressources humaines présentes pour la rentrée. »
Affaire à suivre !